Heat Transfer Fill Media Repairs, Repacks, New Installs, and Sales | Cyrco, inc.
We Are Experts in Cross Flow and Counter Flow, Film and Splash Fill Heat Transfer Media, for Both Metal Factory Assembled (FAP) and Field Erected (FEP) Cooling Towers.
Field Erected Cooling Tower Fill Media:

Metal Factory Assembled Cooling Tower Fill Media:
PERFORMANCE:
Proper heat exchange within a cooling tower hinges on many factors. Efficiently rejecting heat by evaporation requires that the heated water be uniformly placed over the fill media while inducing or forcing the correct volume of air through the exchanger media. Thermal performance deficiencies may be attributable to many different factors, such as excessive suspended solids in the process water, addition of new equipment, or increases in water volume. System changes or dirty water applications are usually discovered quickly at the onset of high ambient temperatures with an immediate inability to meet production loads. Most often, loss of thermal performance occurs incrementally at an almost unnoticeable rate. Slight changes in water quality, chemistry, or changes in a make-up water source can seem insignificant. Often these changes, combined with operational hours and the constant inducement of airborne particulates with the residual solids left from the evaporation process disrupt the balance of air and water.
Evaluating an atypical process or system for our clients and finding the best solution to a difficult application is one of the most enjoyable aspects of what we do. Our sales team in conjunction with our engineering teams will work with you to determine the best type, configuration, or even combinations of medias to best suit your specific needs and application. Utilizing multiple thermal sizing software, we can closely estimate your existing cooling capacity and accurately predict the tower capability after replacement or a thermal upgrade is completed.
Assuming typical operational hours, media replacement should not be occurring more frequently than every 8 to 12 years. If you find that you are on a too frequent replacement schedule, please give us a call to help you find a better solution for your application.
---

Cyrco, inc. only utilizes the best and most proven materials for use in manufacturing and reconstructing cooling towers. This is the reason why we are long-serving, seasoned Authorized Reseller for Brentwood Industries. Our commitment to craftsmanship has earned us a continuous annual Brentwood "Superior Performance Award."
For more than 55 years, Brentwood Industries has been a world-leader in thermoplastic molding and engineered plastic systems. Their engineering department has performed thousands of R&D testing from cooling tower installs across the globe resulting in an extensive product line that is expertly developed for a multitude of cooling tower applications. As a preeminent manufacturer in film fill media and drift eliminator materials, Brentwood's products perform above industry standards, and always meet or exceed the Cooling Tower Institute (CTI) 136 Standard.
Film Fill Media:

Splash Fill Media:

Fill Media Options (Not Limited To):
Vertical Fluted Fill Media
Herringbone Film Fill Media
Low Fouling Film Fill Media
Cross-Fluted Film Fill Media
Cross-Fluted Trickle Fill Media
Modular Splash Fill Media
Benefits:
Often Massive Gains in Thermal Performance
Increased Energy Efficiency
Less Strain on Mechanical Parts
Quality Fill Media for Reliability, Performance, and Longevity
Prefabricated Fill Media Package Kits for Any Metal Factory Assembled Cooling Tower,
No Matter the Make and Model, for Installers of Your Choosing.
---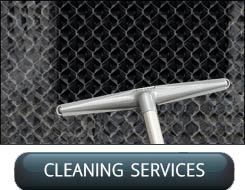 Increases the Cooling Tower's Heat Transfer Rates and Maximizes Life Expectancy of the Fill Media
Cyrco's cooling tower cleaning services will maximize the life expectancy of your cooling tower including the heat transfer media, and all mechanical and structural components. Energy efficiency and overall thermal performance will also increase.
Our cooling tower cleaning service includes: pressure washing the exterior and interior, debris removal, dry and wet vacuuming, water filtering, sanitary disinfecting, and implementing beneficial preventative maintenance practices. We remove algae, bio-growth, scale, mud, and other contaminants throughout the entire cooling tower.
Cyrco's sanitary EPA approved, eco-friendly disinfectant application kills bacteria and viruses such as Legionnaires Disease and COVID-19, while also stunting future bio-growth. Our disinfectant cleaning service is ideal for hospitals, universities, schools, shopping malls, corporate office buildings, manufacturing plants, and more.
---
RELATED PRODUCTS:
---