Cooling Tower Emergency Repair Services & Parts | Cyrco, inc.
Personnel On Standby for On-Site Emergency Repairs. Wide Selection of - IN STOCK - Field Erected and Metal Factory Assembled Cooling Tower Parts. Fast Metal Fabrication of Quality, Custom-Made Parts. Expedited Shipping Also Available.

Cyrco, Inc. is ready 24/7/365 to respond to your cooling tower emergency needs, whether a catastrophic failure or in need of replacement parts. Our service technicians respond to any size emergency including storm damage, hurricane repair/reconstruction, mechanical failure, or structural collapse.
To alleviate the problem, being these are often time-critical situations, we inventory a large selection of cooling tower parts and components including: gear reducers, fan assemblies, fan stacks, drive shafts, casing, louver panels, fill media, Douglas fir lumber, pultruded fiberglass components (FRP), water distribution system parts, fasteners and hardware.
If on-site service and repair is needed, we respond immediately with personnel and materials to get our clients quickly back into operation. Our reputation speaks volumes as you can depend on us.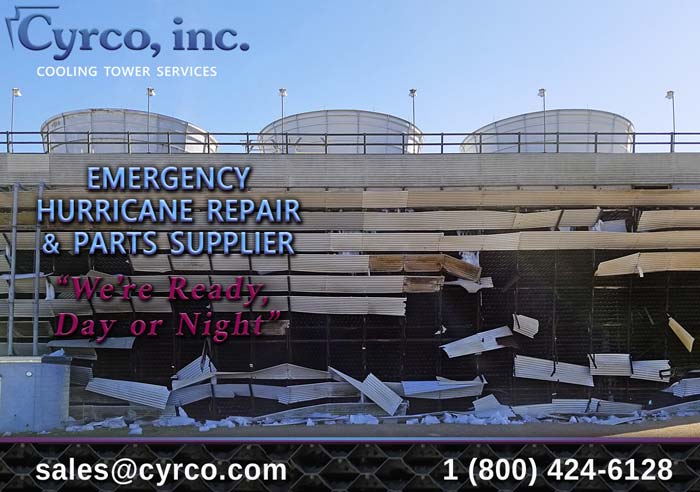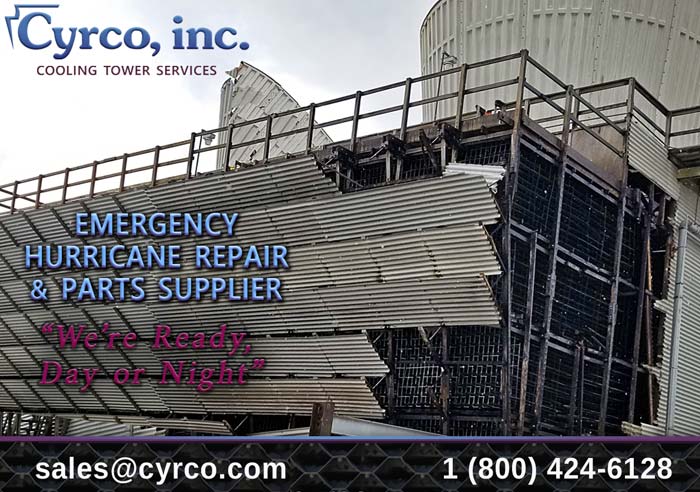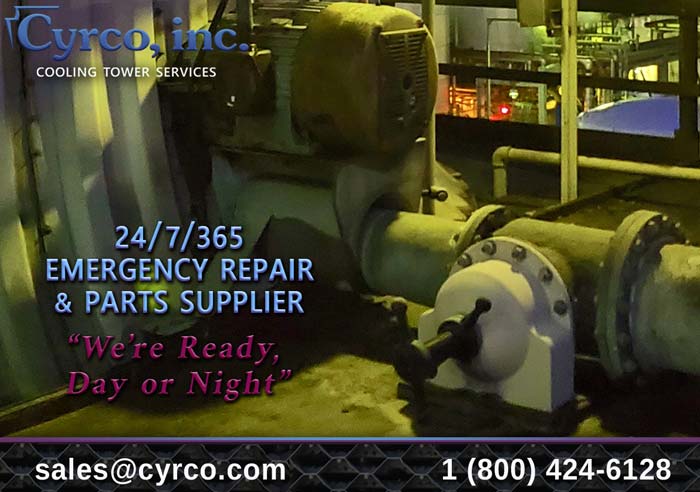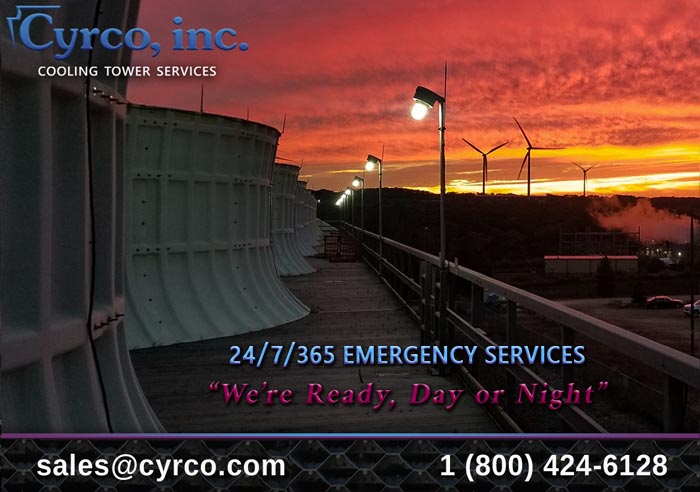 ---
RELATED PRODUCTS:
---