Cyrco's Custom Manufactured Factory Assembled (FAP) Cooling Towers | Cyrco, inc.
Custom Stainless Steel Cooling Towers that are Built for Durability, Maximum Thermal Performance, and Reliability in Harsh Conditions and Environments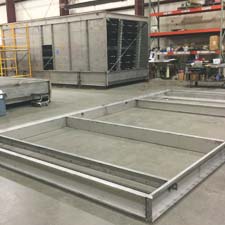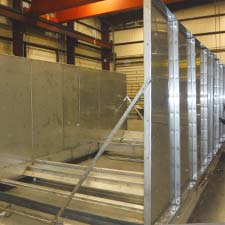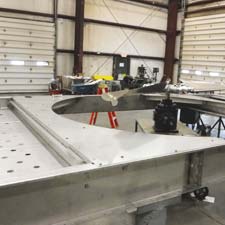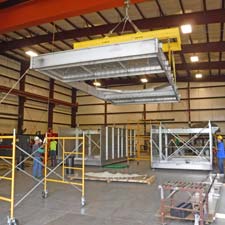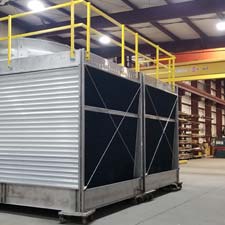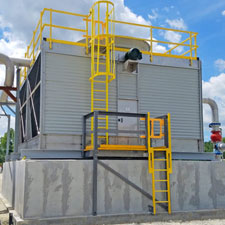 Often you can't purchase the cooling tower you need for your specific application because of spacing requirements, poor water quality, chemistry, excessive suspended solids, extremely high water temperatures, or for several other factors. Cyrco offers solutions by custom engineering, manufacturing, and installing, splash or film fill, cooling towers that are specifically designed for our client's application. We can even custom manufacture a cooling tower to specifically match the footprint of your existing cooling tower's foundation. The new installation would not require any changes to the steel grillage, water distribution system piping, or even the bolt-down anchor locations. This often saves our clients a lot of time and money. Always willing to do what the larger manufacturers won't, Cyrco will custom engineer a cooling tower to meet your specific purpose.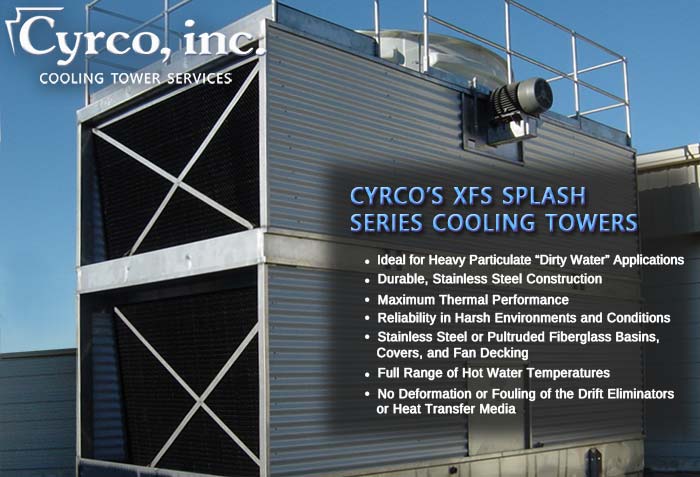 Cyrco's XFS Splash Series cooling towers are engineered and custom manufactured to offer excellent thermal performance and to continuously operate with efficiency even when conditions are less than ideal. The heat transfer media (splash fill) is non-deforming and non-fouling, even when hot water temperatures exceed above 130 degrees and in dirty water or air borne particle applications. Cyrco's custom factory-assembled cooling towers are industry-known for delivering impressive thermal performance, robust durability, and continuous operational reliability even in harsh conditions and environments. Our cooling towers offer our client's extreme dependability and are an excellent fit for rendering plants, steel mills, and refineries.
Our custom, factory-assembled cooling towers are constructed of either 304 or 316 stainless steel framework with non-corrosive, non-skid, pultruded fiberglass distribution basins, basin covers and fan decking.
Utilizing the latest thermal calculating and 3D design rendering software, we can engineer and manufacture a single or multi-cell, cooling tower that provides peak performance for your heavy duty, industrial application. Considering all factors, we will expertly match the type of heat transfer media (fill) that will maximize the thermal transfer rates and longevity of your cooling tower.
Splash fill media options include (but not limited to):
Turbo-Splash
Brentwood Industries Hybrid Splash
Opti-Lath
Opti-Bar

 

Gull Wing
V-Bar
PVC Lath
and Others