Cyrco's Cooling Tower Vacuum Cleaning Services Unfouls Heat Exchangers and Chillers, and Kills Bacteria and Viruses
Improves Performance and Adds Longevity. Also Kills Legionella, Viruses (including Coronavirus), and Bacteria. Ideal for Hospitals, Schools, Universities, Corporate Office Buildings, Malls, and Industrial Plants.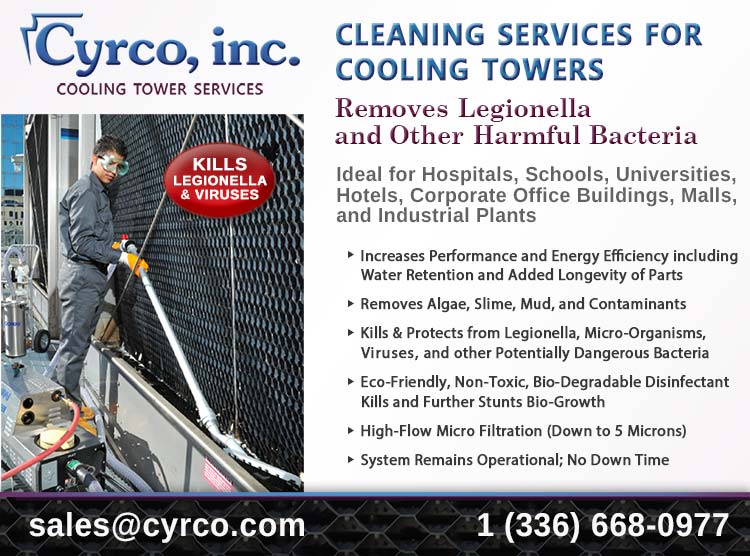 Better Performance and Efficiency of Your Cooling Tower as Unfouls Heat Exchangers and Chillers
Adds Longevity and Saves Water
Kills & Protects from Legionella, Micro-Organisms, Viruses, and other Bacteria
Low Pressure Wash, Disinfectant Lasts Up to 3 Months
High-Flow Micro Filtration (Down to 5 Microns)
Safe on Wood, Fiberglass, and Metal
Eco-Friendly, Non-Toxic, Bio-Degradable, and Sewer-Safe
Removes Algae, Slime, Mud, and Contaminants
Stunts Further Bio-Growth Extending Wood Tower Life
System Remains Operational During Cleaning; No Down Time!